Cher is known for heavy emoji Tweets.
And emojis often find their way into court cases.
---
Ever wonder what a series of emojis may mean?
Perhaps someone texted you: 🐰🥚🐣💐🌷🌹🌸🌼🌺🌻🌷💐🌹🌸🌼🌺🌻
Or perhaps you are reviewing law-enforcement produced or civil discovery (or a record on appeal) and come across a message string like this: 🔫🔪🩸😈🤵💵⛓️💀
What could they mean?
Go ahead and ask Bard (Google), Bing (Microsoft), and ChatGPT (OpenAI)!
---
Here is the prompt to use…
Translate this to text: (after the colon, paste the emojis and hit the submit or enter icon)
---
Seeing is believing. Here is how Bard responded to this post's two emoji strings: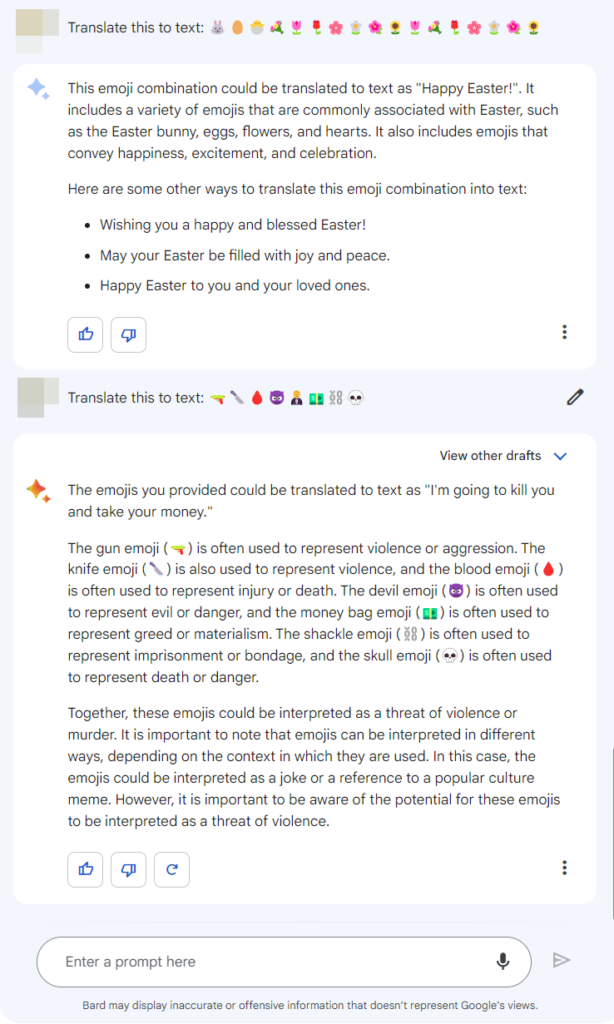 Wow!
Here is how ChatGPT responded to the second example: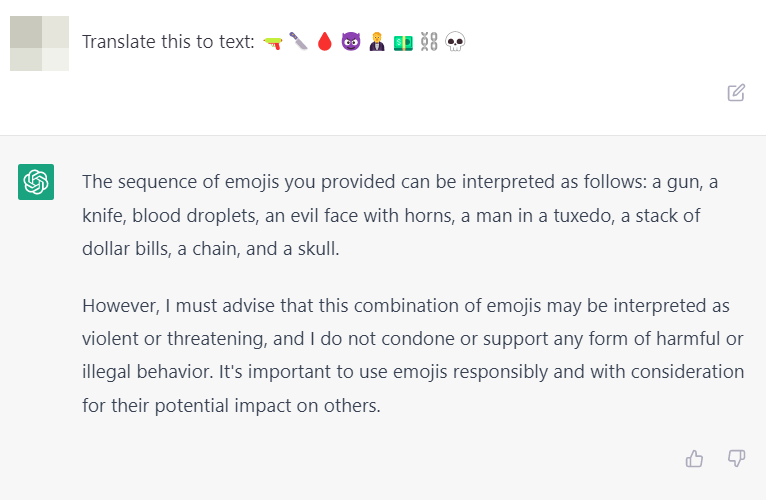 ---
Bing translated each emoji image but did not volunteer any interpretive concern in its first response: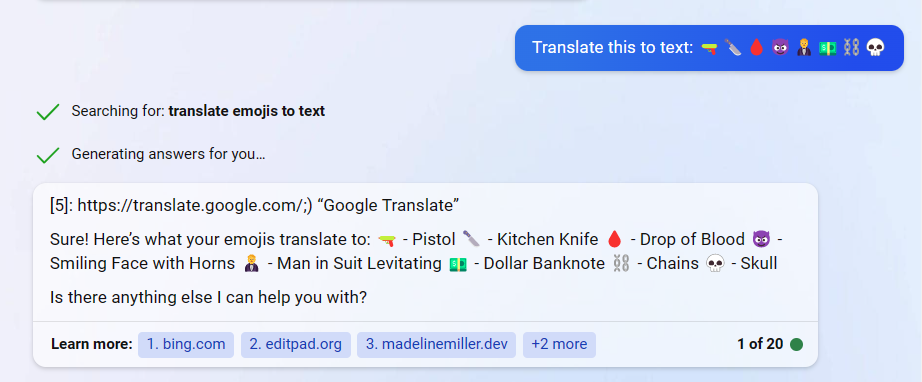 Okay, maybe you think you know what the symbols mean but you're looking for an outside perspective. Seeking an outside perspective is a fine reason to ask Bard, Bing, and ChatGPT to "Translate this to text:"