Hyperlink with care.
When writing a brief, opinion, report, or other type of permanent document, including hyperlinks to online sources requires thoughtfulness and an eye toward future years. As a default best practice, writers should use perma.cc to create preserved and short links.
Why? Think back to why you want to add the link. Hyperlinks are included to help readers assess and verify the described representation. But hyperlinks become problematic when the linked website or page no longer exists, or when the content has later been changed or deleted. Broken links make your "record" unreliable. That's unacceptable.
The 366 internet hyperlinks in the recently released Trump-Ukraine Impeachment Inquiry Report fall short because they were not created with perma.cc. The historic report's hyperlinks are on the fast-track to irrelevancy.
When it comes to your work authoring court filings, opinions, or other public documents, let's consider why you need to care and how you can avoid these three digital pitfalls.

Pitfall #1: High-risk link rot
Link rot (or reference rot) is a hyperlink to an unavailable web page. There once was content but it's no longer there.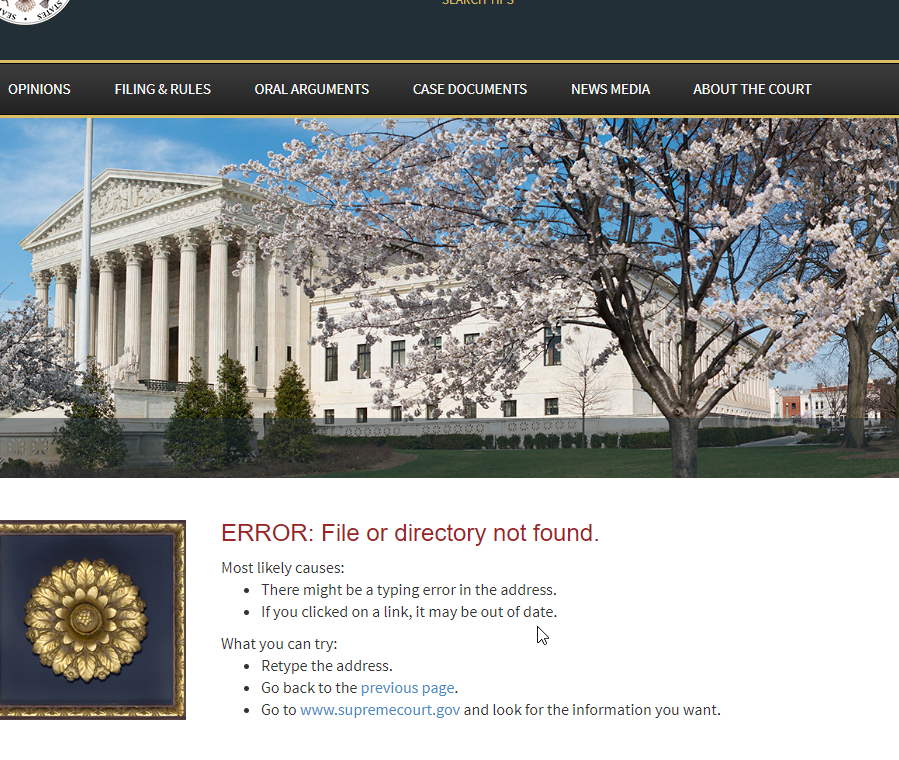 Imagine that the Trump-Ukraine Impeachment Inquiry Report was a substantive motion or brief. Or an opinion or order. Also imagine that it's part of a case that drags on for several years because of complexity, appeals, and the like. Or imagine that a third party is researching the court file. We expect that record and its contents to be "permanent" and accessible.
Here are just a few examples of how the report's hyperlinks are at great risk of becoming worthless.
Links to Tweets
The report includes unpreserved links to 50 individual tweets.

A tweet can be deleted at any time. If that happens, then any related report link becomes "dead" or "rotten."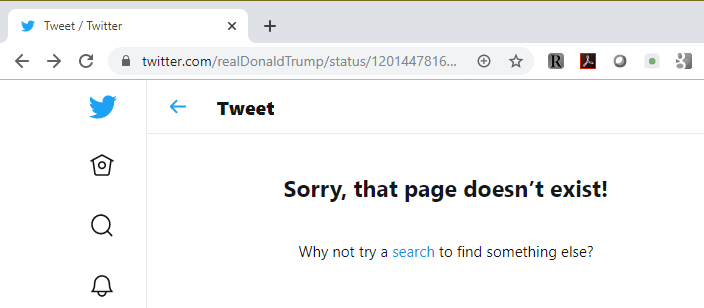 (N.b., Factbase is an online database of President Trump's deleted tweets. But that external resource does not mitigate the reliability problem in the report's listed links.)
Whitehouse.gov and other government links
The report links to documents and statements to the White House's website 63 times. Other materials are linked to other government websites. We know that websites change over time. Content can be uploaded, edited, or removed. The White House's website will be redesigned when the next occupant takes office. When these changes happen—and they will—more of the report's links will become inoperable.
(N.b., Wayback Machine is an internet archive of some no-longer-existing website content. Again, that does not mitigate the reliability problem in the report's listed links.)
Solution: Most link rot headaches can be avoided by using perma.cc to preserve and create dedicated links for your written online references. (Perma.cc currently does not store audio or video content.)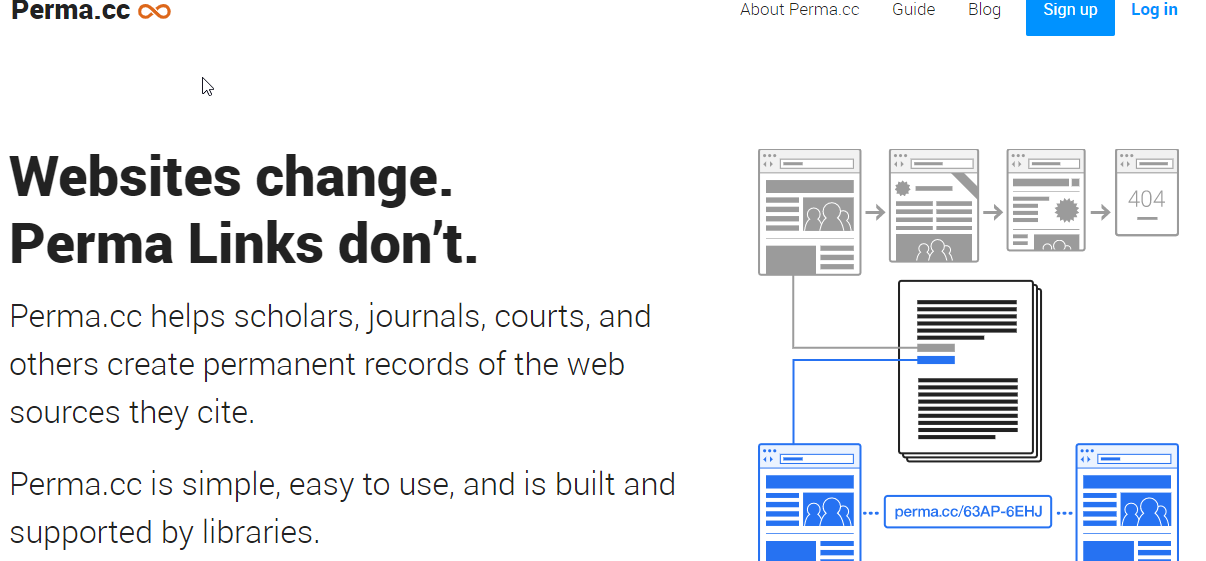 A Perma Link is a reliable, unbreakable link to an unalterable record of any page you've cited. It's a time capsule for a web page, which your readers can easily access.
Here is a side-by-side comparison of the report with its original ultra-long hyperlinks (top in yellow) and how the links could have been preserved and shortened using Perma Links (bottom in green).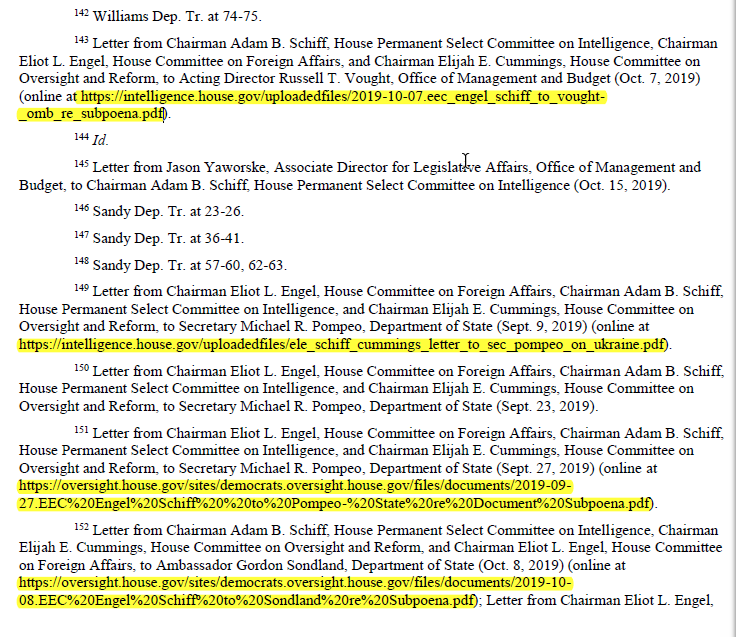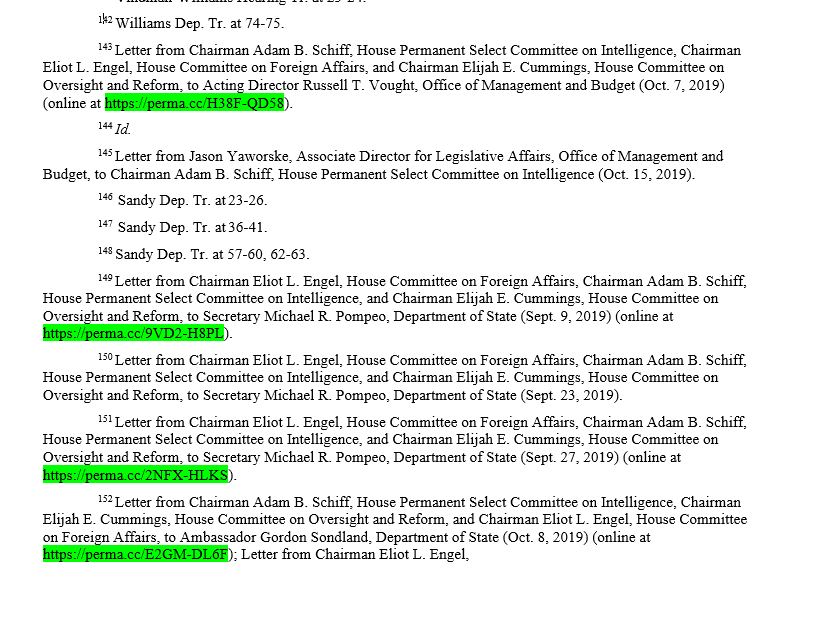 Law nerd fun fact: The 20th edition of the Bluebook recognizes Perma.cc citations in Rule 18.1.

Pitfall #2: Links to paywall-protected source material
Paywall-linked material is often inaccessible to readers. Folks who choose to not purchase a subscription will be out of luck if they want to review the linked material.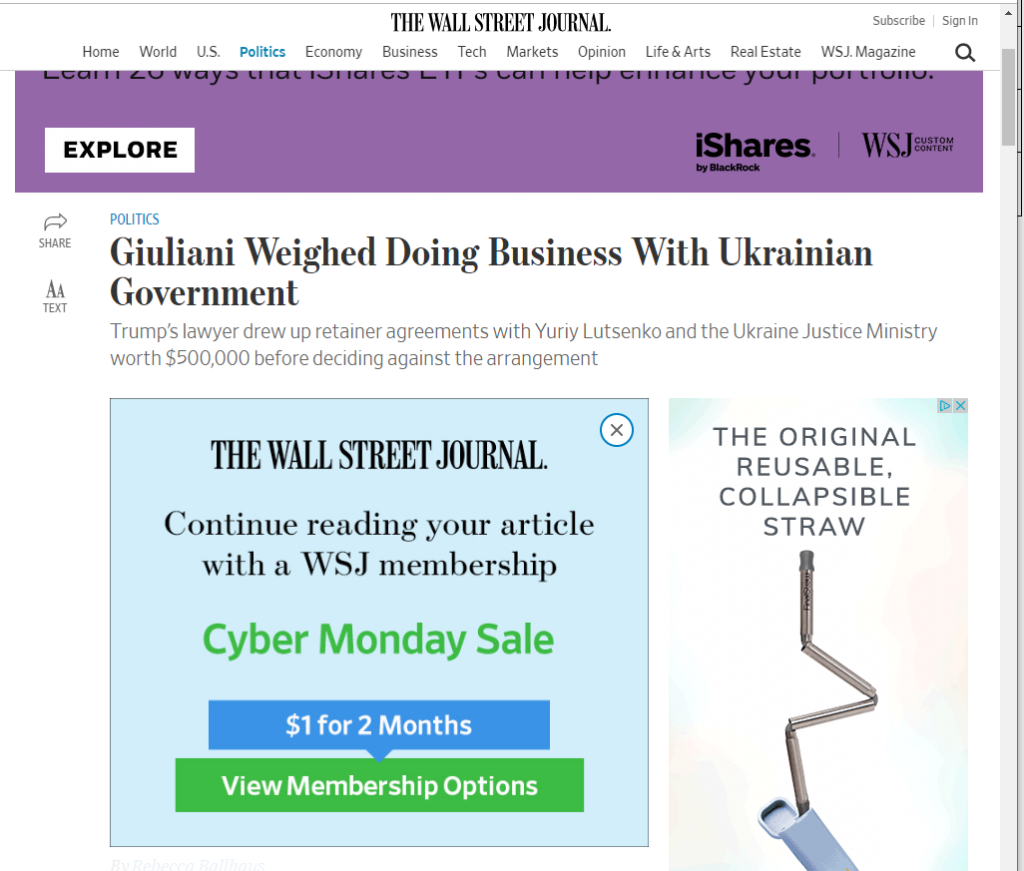 The Trump-Ukraine Impeachment Inquiry Report often links to news articles and content that is stored behind paywalls.
nytimes.com (31)
washingtonpost.com (24)
wsj.com (7)
bloomberg.com (4)
ft.com (4)
newyorker.com (2)
latimes.com (2)
This cannot be a best-practice approach for a public document.
A more accessible and data-secure approach would have been to save the articles as separate .pdf files, upload them to perma.cc, and create Perma Links.
Here is sample Perma Link to a Washington Post article now free of a paywall: https://perma.cc/2SYU-Q9B3
The same principles apply to subscription resources such as Casetext, Westlaw, or Lexis.

Pitfall #3: Inoperable links
Finally, five of the report's links were inoperable at the time of its release. Two broken links were caused by long links spreading across document page breaks.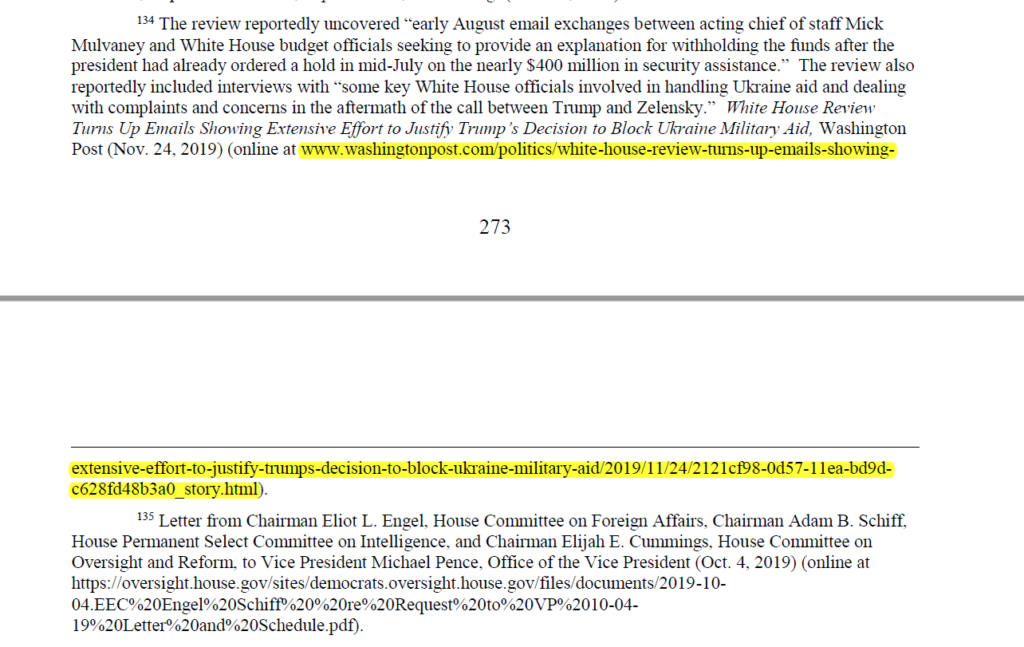 Clerical errors made three other links inoperable.
Reminder: Test links as part of the final document review process!

Bottom line: Use perma.cc to create permanent hyperlinks for referencing online written materials. As the author, you make your "record" by ensuring that your digital referenced materials will be reliable and accessible—today and into the future.

Addendum: A recent federal lawsuit is very colorful with its embedded images and screengrabs, but scroll through and see all of the unprotected internet hyperlinks. The complaint is an unpreserved record and linkrot disaster in the making.