I watched a young tree struggle in 2022. Its trapped fate was in a Meijer parking lot planter. The winter before, it stood in a mostly snow/chemical snow melt-covered pile. (A common fate for big box parking lots in Michigan.)
The tree looked poorly in August.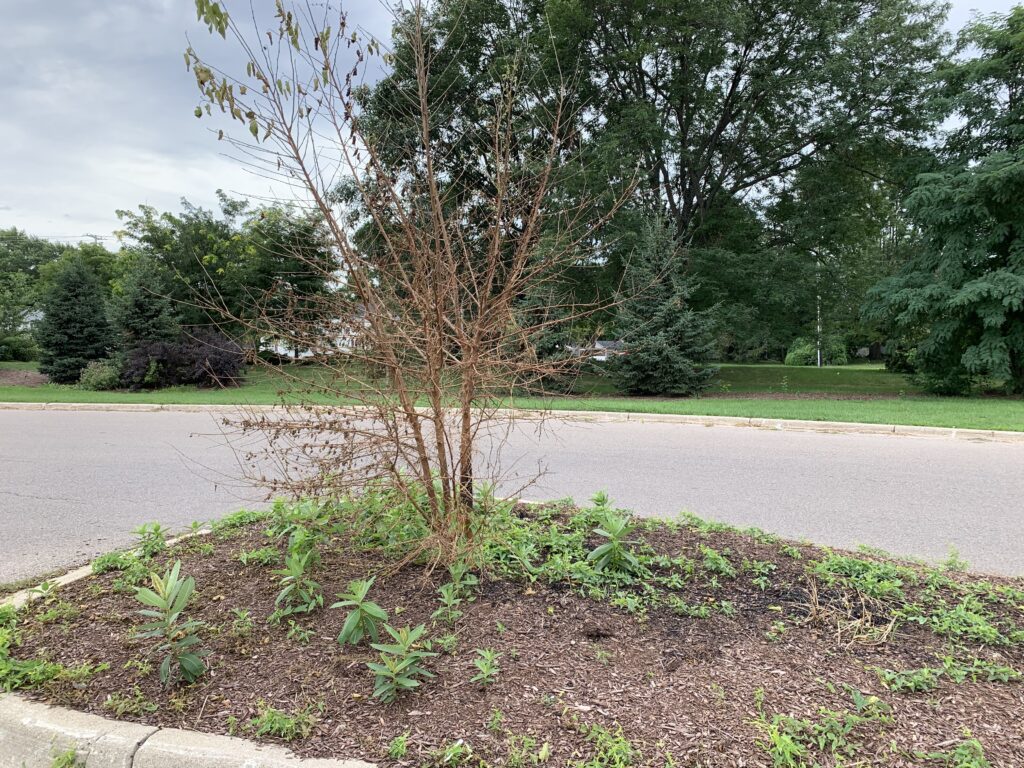 The young, topsoil weeds flourished. But the winter's piled up parking lot snow melt toxins ran deep and the young tree's root systems just did not have a chance to recover.
Watching this unfold over the months, I was surprised in October when "corporate others" decided to replace the tree with even younger ones. And some other small greens.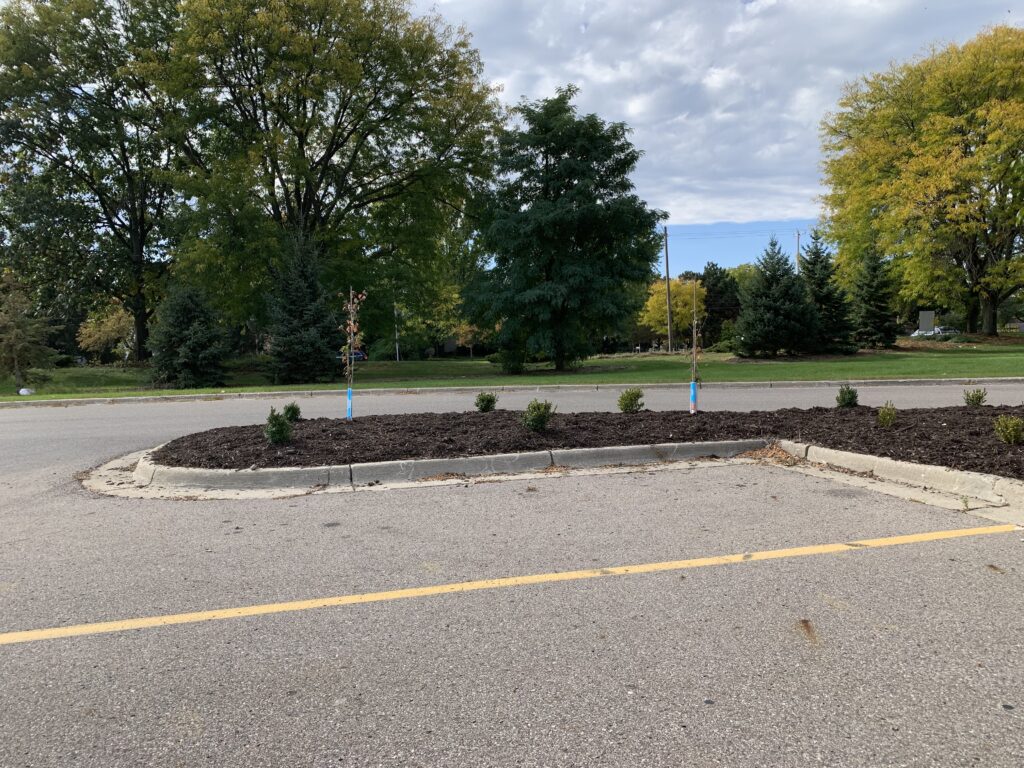 What will happen this winter, I wonder? Will the parking lot and snow-clearing patterns change? Will the young root systems be given a toxic-free chance to gain an anchor? Or was no long-term thought given to any of this?
Time will tell.
On the other hand, Michigan has seen how sturdy root systems can become when nurtured and supported before difficult times set in.
Who doesn't pause in amazement when looking at the roots that bridge the Upper Pennisula's Chapel Rock to the mainland?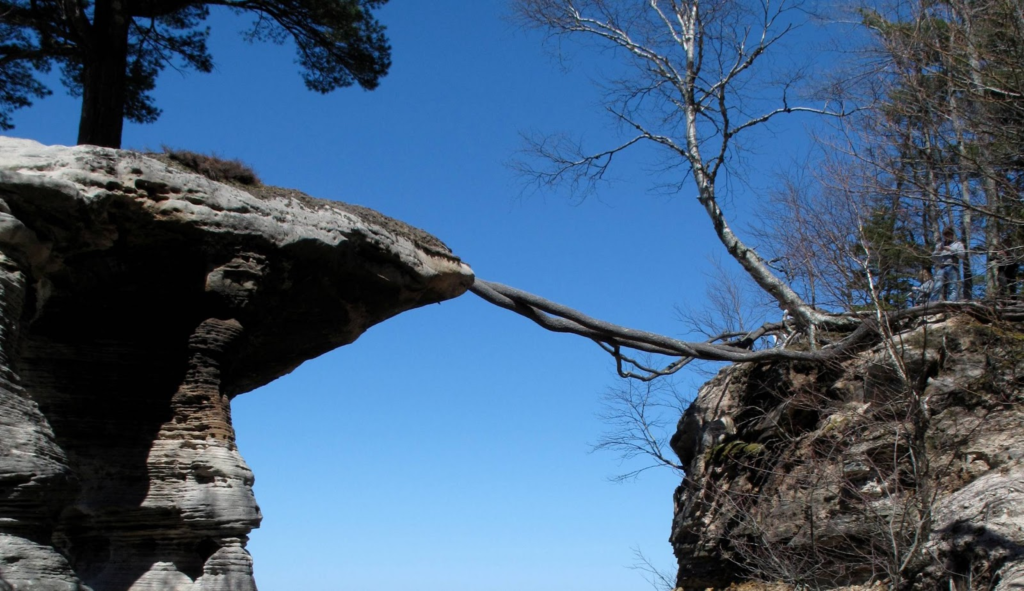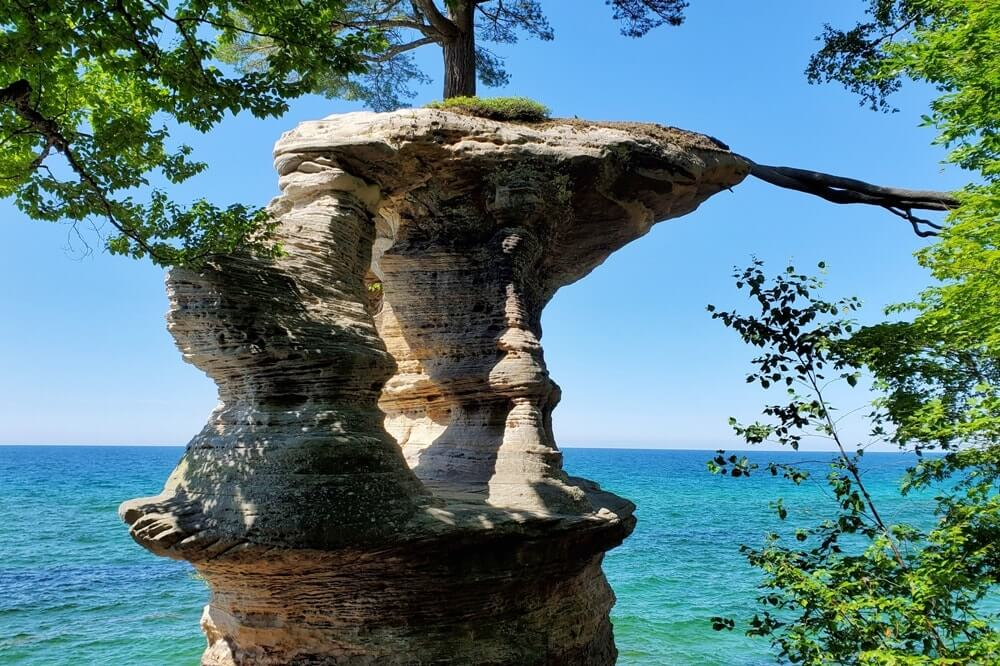 How is that root system possible?
It's possible because, before it was Chapel Rock, the Chapel had a rock arch.
That root system didn't just reach over on its own. In earlier times, there was a natural rock arch formation between the rock and the mainland. The arch supported the root system.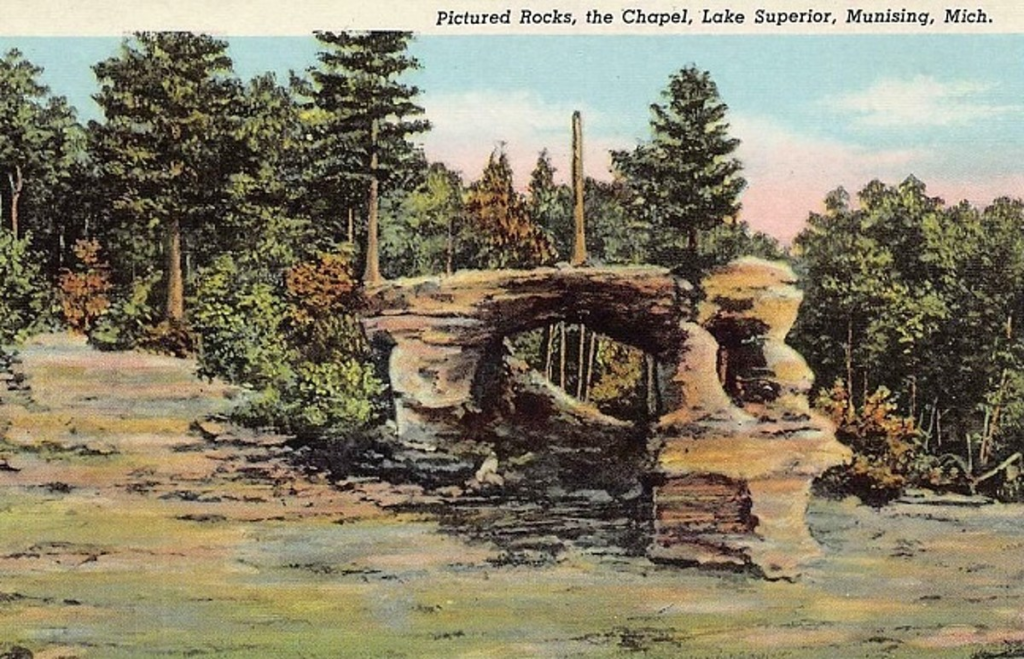 The arch fell to erosion in the 1940s. But, by then, the roots were strong enough to carry on as they still do 80 plus years later.
According to the National Park System, the lone pine on Chapel Rock is estimated to be 250 years old.
There are important lessons for us if we take the time to look and consider.