The "create alert" feature within Google Scholar's Case law search tool is an easy way for the public to receive emailed notifications for when the Michigan Court of Appeals or Michigan Supreme Court issues new orders or opinions on specific cases.
To use it, you need to have a free Google account (a gmail address) and you need to know the case (or docket) number. Got those? Great! Here's how to set up an alert.
1. Go to Google Scholar: https://scholar.google.com/schhp?hl=en
2. Select the "Case law" radio button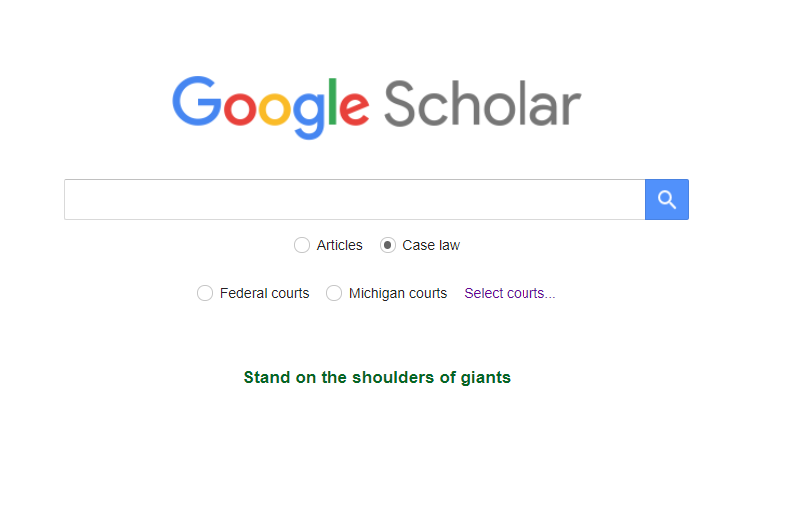 3. Select the court you want. For example, select the "Select courts…" hyperlink and then scroll down and select either the "Court of Appeals" or "Supreme Court" under the Michigan group. And then select the blue "Done" button in the lower-right corner of the screen.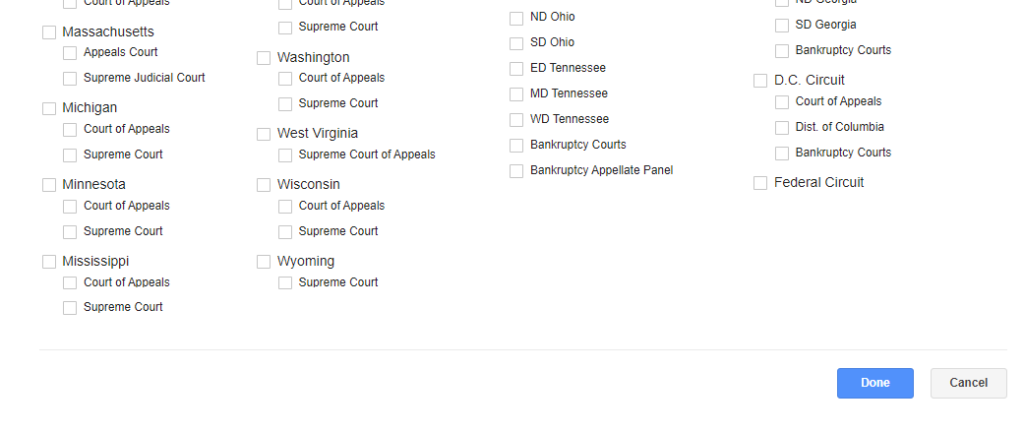 4. To set an alert for a Michigan Supreme Court case, enter "SC:" and the six-digit Supreme Court docket number in the search box. For example, to set an alert for the high-profile case Andary v USSA Casualty, enter "SC: 164772" in the search box.
To set an alert for a Michigan Court of Appeals case, enter "COA:" and the Court of Appeals six-digit docket number.

5. The "create alert" icon appears on the lower-left side of the displayed search results. Select it.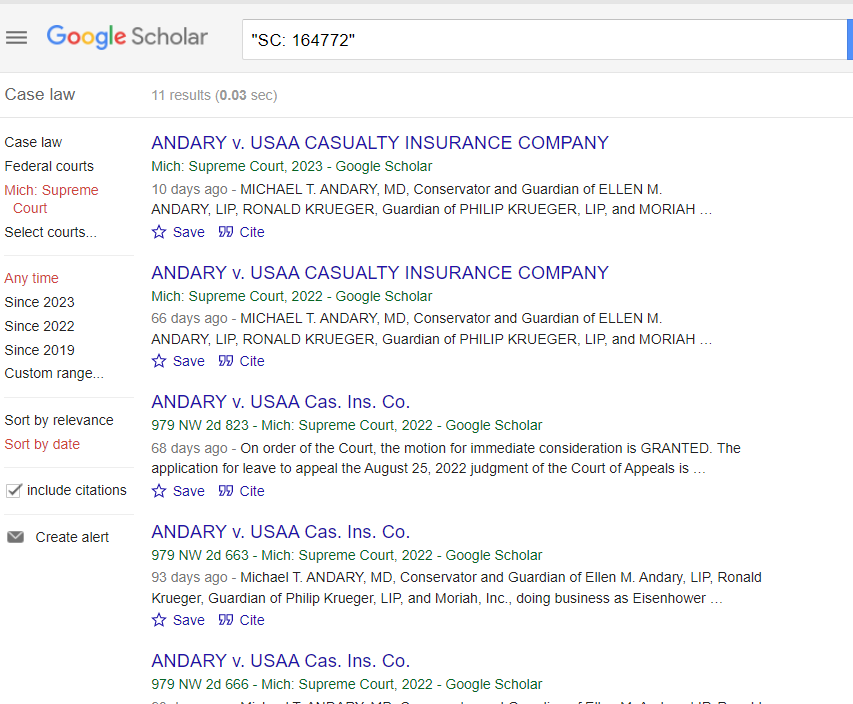 6. And now you can create the Google alert and designate the email address you want future alerts about new orders/opinions on the file to be emailed to.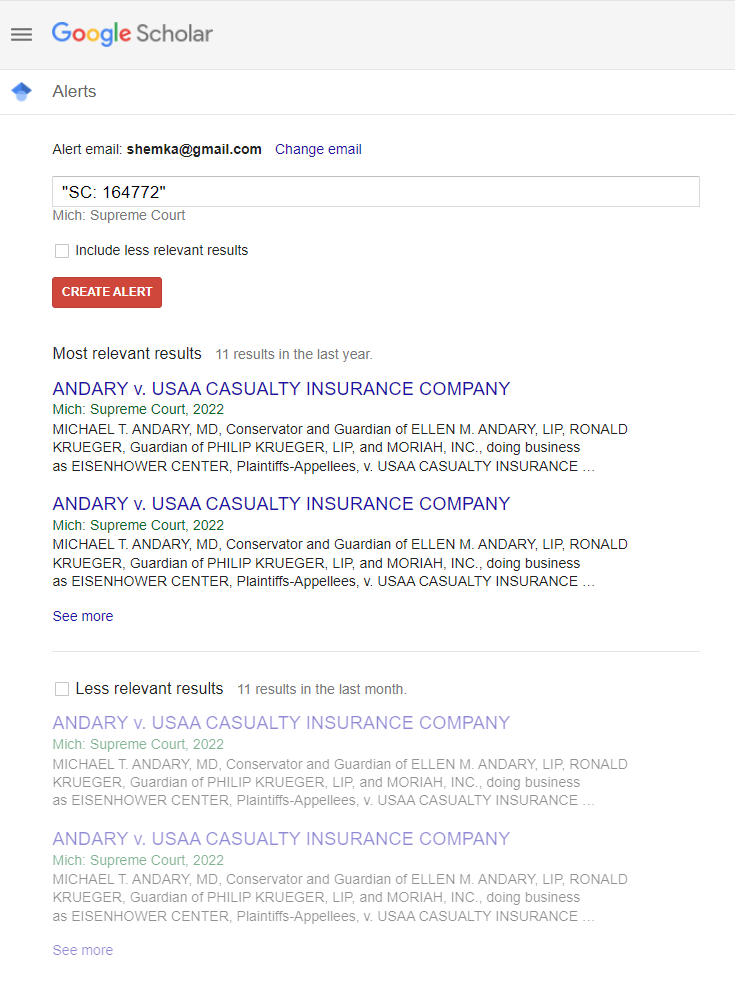 And now you're all set. Easy-peasy!